Trenches are not one of the first things you may think of when considering fall hazards, but they present just as many dangers as falls from above ground level. According to the CDC, an average of 19 people die in trenches every year in the construction industry. It is important to watch your step carefully, whether you are working inside the trench or not. Your worksite should also provide you with safeguards and protective structures to keep accidents as infrequent as possible.
There are 5 common hazards you should be aware of when working around trenches.
Cave-Ins
Hazardous Atmospheres
Mobile Equipment
Electrocution
Falling
To prevent these hazards, make sure that every trench has been properly inspected before entering it. The entrances and exits should be easily accessible. The trenches should also have cave in protection applied to the excavation. Before getting into the trench, remember to keep materials away from the edges and look for standing water or other hazards in the ditch.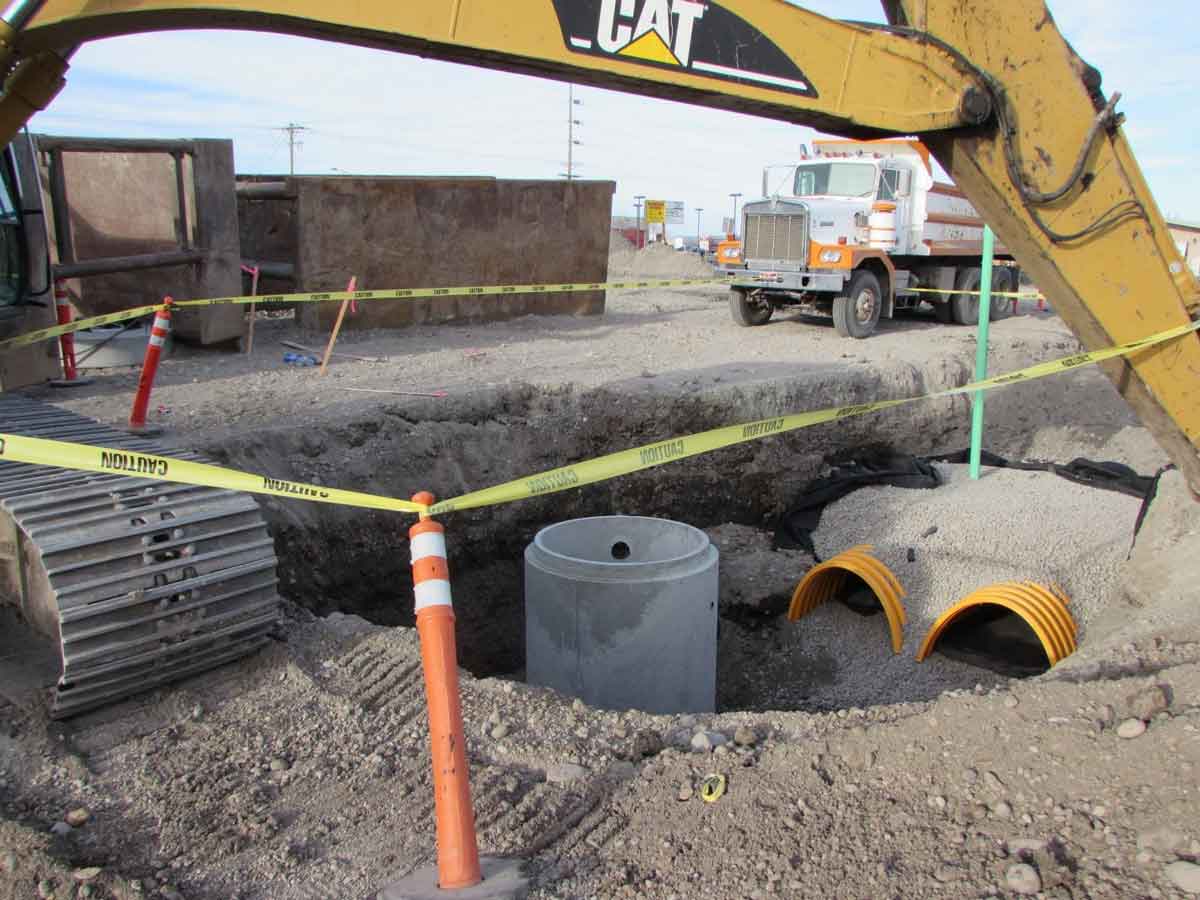 You may need specific protective structures other than cave-in protection for your worksite. Make sure all systems are approved by local safety standards such as OSHA. You can use barriers or other systems to prevent a fall-in. Fencing or signage are usually the best options for these hazards. You may also have fall protection, like harnesses, lanyards, and so forth, to protect you while you are working in the trench.
Don't forget to wear the applicable PPE for the task at hand. Gloves, hard hats, florescent vests, and so forth will always be required. Proper footwear is also always required but keep in mind that they should be thick enough and give you enough traction for whatever ground you are standing on.
For more information about trench safety or other hazardous areas, visit Hard Hat training. There you can find training kits, online programs, blog posts, and much more for all your industry needs. Good luck and stay safe!